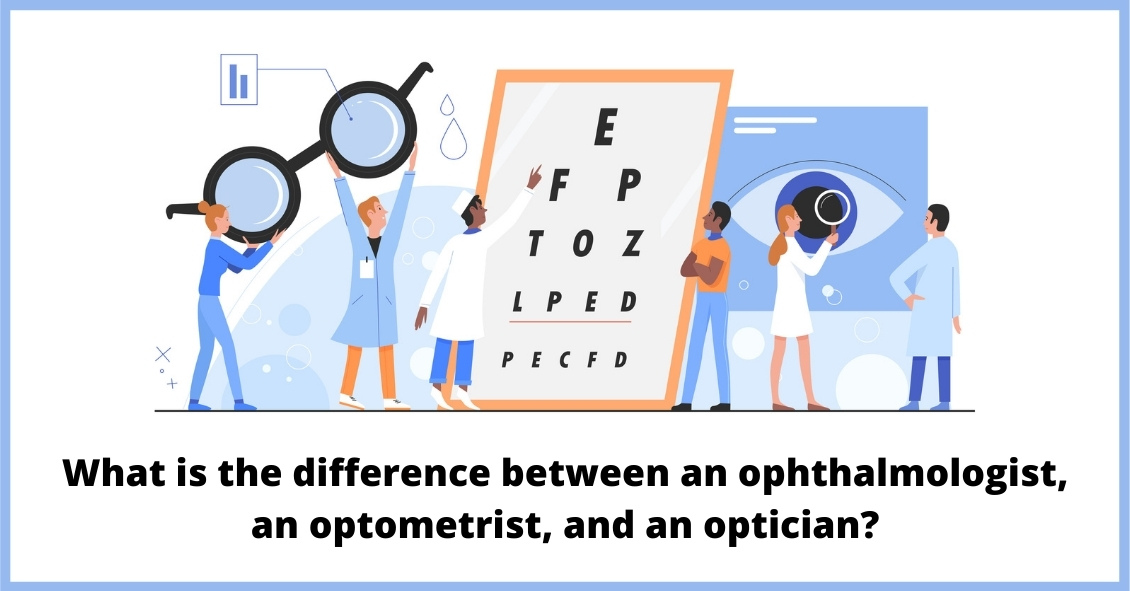 Knowing the difference between the various specialties in the eye care industry can be confusing, especially given the fact that they all start with the same letter and in many ways sound alike.
So, here's a breakdown of the different monikers to make life a little less confusing for those wanting to get an eye exam.
Ophthalmologists
Ophthalmologists (pronounced "OFF-thal-mologists") are eye doctors who went to four years of undergraduate university, four years of medical school and four to five years of ophthalmic residency training in the medical and surgical treatment of eye disease.
Many ophthalmologists then go on to pursue sub-specialty fellowships that can be an additional one to three years of education in areas such as cataract and refractive surgery, cornea and external disease, retina, oculoplastic surgery, pediatrics, and neuro-ophthalmology.
Ophthalmologists are licensed to perform eye surgery, treat eye diseases with eye drops or oral medications, and prescribe glasses and contact lenses.
Optometrists
Optometrists are eye doctors who went to undergraduate university for four years, then went on to optometry school for four years.
Many optometrists choose to pursue an additional year of residency after optometry school, though this is not a requirement for licensure. Optometrists are licensed in the medical treatment and management of eye disease, and prescribing glasses and contact lenses. The ability to prescribe varies by state law.
In some states, optometrists can perform certain minimally invasive laser surgical procedures, but on the whole, optometrists do not perform eye surgery. In addition, optometrists usually have different sub-specialties from ophthalmologists, including vision therapy, specialty contact lenses, and low vision.
The analogy I use most often in comparing optometrists to ophthalmologists is that of a dentist and oral surgeon. Many people choose to have optometrists as their primary eye care provider doctor for medical treatment of eye disease, but when surgery is needed, they are referred to the proper ophthalmologist.
Opticians
Opticians specialize in the fitting, adjustment, and measuring of eye glasses. Some states require that opticians are licensed, and others do not.
If you have any questions about which professional is the right fit for your needs, check with your eye-care professional's office and they'll be happy to answer them for you.
Article contributed by Dr. Jonathan Gerard
This blog provides general information and discussion about eye health and related subjects. The words and other content provided on this blog, and in any linked materials, are not intended and should not be construed as medical advice. If the reader or any other person has a medical concern, he or she should consult with an appropriately licensed physician. The content of this blog cannot be reproduced or duplicated without the express written consent of Eye IQ.