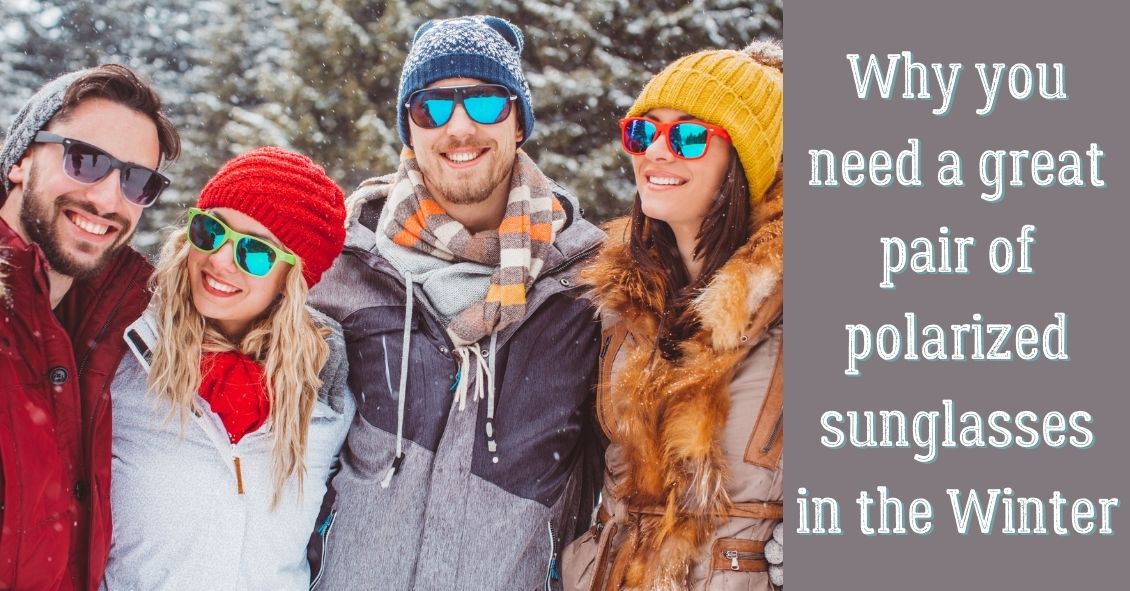 Not everyone understands the importance of sunglasses when the weather turns cold.
Polarized sunglasses are usually associated with Summer, but in some ways it is even more important to wear protective glasses during the Winter.
It's getting to be that time of year when the sun sits at a much different angle, and its rays impact our eyes and skin at a lower position. This translates to an increase in the exposure of harmful UV rays, especially if we are not wearing the proper sunglasses as protection.
Polarized sunglasses, which are much different than the older dye-tinted lenses, are both anti-reflective and UV resistant. A good-quality polarized sunglass lens will protect you from the entire UV spectrum. This not only preserves your vision, but it also protects the skin around the eyes, which is thought to have a much higher rate of susceptibility to skin cancer.
Snow poses another issue that can be countered by polarized sunglasses.
Snow on the ground tends to act as a mirror because of its white reflective surface and this reflection can become a hindrance while driving. The anti-reflective surface of polarized sunglasses helps reduce the glare and gives drivers improved visibility.
Polarized sunglasses come in many different options based on a patient's needs. Whether it's single-vision distance lenses, bifocals, or progressive lenses, there is a polarized lens for every patient.
Winter is a great time of year to ask your optical department about purchasing polarized sunglasses.
Article contributed by Richard Striffolino Jr.
The content of this blog cannot be reproduced or duplicated without the express written consent of Eye IQ